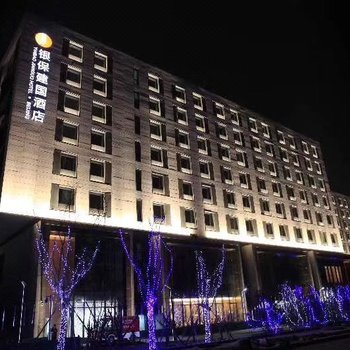 The Yinbao Jianguo Hotel was recently opened in 2019, making it a fantastic choice for those staying in Beijing.
The hotel is approximately 36km away from Nanyuan Airport. Traveling to and from the airport is easy with Nanyuan Airport located approximately 36km away. In addition, Yangzhuang Metro Station is just a short walk away. Seeing Beijing's sights from this hotel is easy with Ling-guang Monastery, Dabei Temple and Xiwang Park all close by.
This hotel makes a great place to kick back and relax after a long day of sightseeing. Travelers requiring pickup service can book this directly through the hotel. Airport pickup can be arranged by the hotel upon request. This Beijing hotel features parking on site.
If cleanliness is important to you, this hotel makes an excellent choice, as our guests consider this to be one of the cleanest hotels in the city. This hotel is the usual choice for a large number of business travelers.